The holiday season is definitely a part of the year where lists can come in handy. With so many events to manage, it's nice to be able to easily track your progress on your various holiday tasks. Whether you're compiling a grocery list so you can prepare your signature holiday treats or you're sending out Christmas cards to friends and relatives, lists can be indispensable. 
Another holiday tradition that lists can make easier is shopping for gifts. The whole process of thinking of gifts to get people, then buying and wrapping them can be a bit overwhelming. To make the process a bit more manageable, we created this printable Christmas shopping list to give shoppers a hand in keeping track of everything. 
To keep track of all the people you need to buy gifts for this year, jot down everybody's names and ideas of the gifts they'll want. Then check off the corresponding boxes after you've purchased and wrapped their gifts.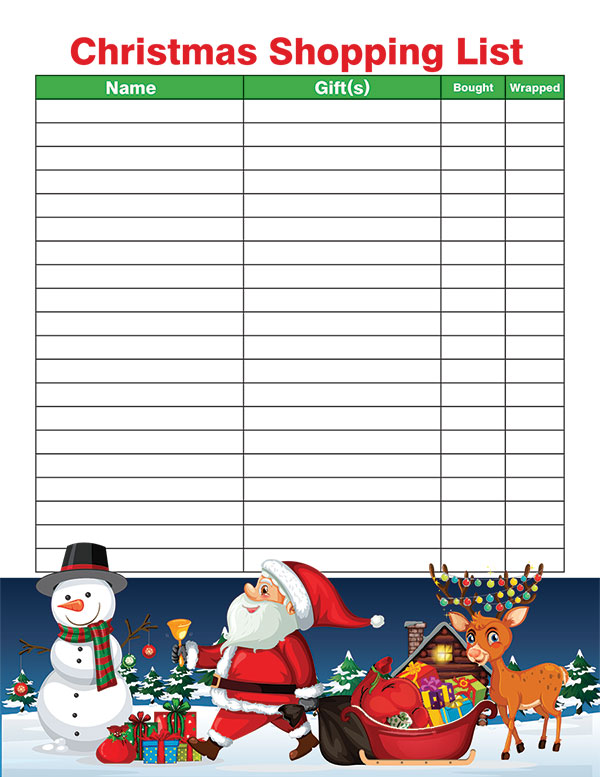 Click here to print your Christmas shopping list!
For some unique gift ideas for anyone on your list, be sure to browse our selection of personalized Christmas gifts!