Care packages do not always come together easily. Depending on why you're making the care package, or who is receiving it, you might be wondering what to put inside. We've got some great care package ideas for you to show your loved ones how much you care! 
For the College Kid
Whether it's your child's first or last year in college, there's a chance they miss some parts of being home. Here are some great ideas to include in a college student's care package:
Candy or Snacks:

College students typically have a very limited budget, so there's a pretty good chance they haven't been able to enjoy their favorite snacks, along with being subjected to subpar dining hall food. Fill their care package with their favorite candy or snacks, but include some healthy options, too.
Holiday Goodies: Depending on which holiday is coming up, include some cute items that represent it! Halloween window clings are great because they don't violate any health and safety rules, or send some Christmas string lights right before finals. 
Cold & Flu Season: Fill a package with some items to use during sick days, such as cough medicine, tea, tissues and hand sanitizer! For a bonus, include a

unique

custom blanket

. You can feature pictures of your college student, have it made in their school colors or add pictures of their pet at home!
Studying Supplies: Fill a box with notebooks, pens, markers and other studying essentials (like energy drinks), and send it to them with enough time to receive it by finals week. Include a couple of

cute

personalized gifts

to add something special for extra smiles and warm feelings. 
For the Deployed Spouse
Deployment is straining on a lot of military families. Even though many have access to Skype or paper mail, the process can be long and internet connections are not always very strong. There are many items you can include in a care package to your deployed spouse. 
Things From Home:

Send a few personal items from home! Don't forget his

favorite

custom coffee mug

or a photo of the two of you. Put the photo in a cute frame and send it on its way. You can also include some of his favorite snacks or candy, but don't forget about shipping restrictions, especially international ones. Also, try not to send perishable foods or things that need a lot of preparation.
Things From the Kids: If you have children together, send over some things specifically from the kids. All parents know that missing a child is a completely different feeling than anything else. Send over some hand-drawn pictures or hand-written letters from the kids for their parent to have while serving overseas. 
Stationery: If your spouse is deployed in an area where the internet connection is not the best, send over some stationery. Include stamps, pens, envelopes and stickers. Sometimes, the best way to communicate and keep your relationship strong is through snail mail. Even though the wait for the letters is long, the feeling you get when reading through a hand-written letter is unique. Sometimes, stationery items are expensive at the supply store on base, so sending them to your spouse can alleviate some of that expense. 
For the Kids at Camp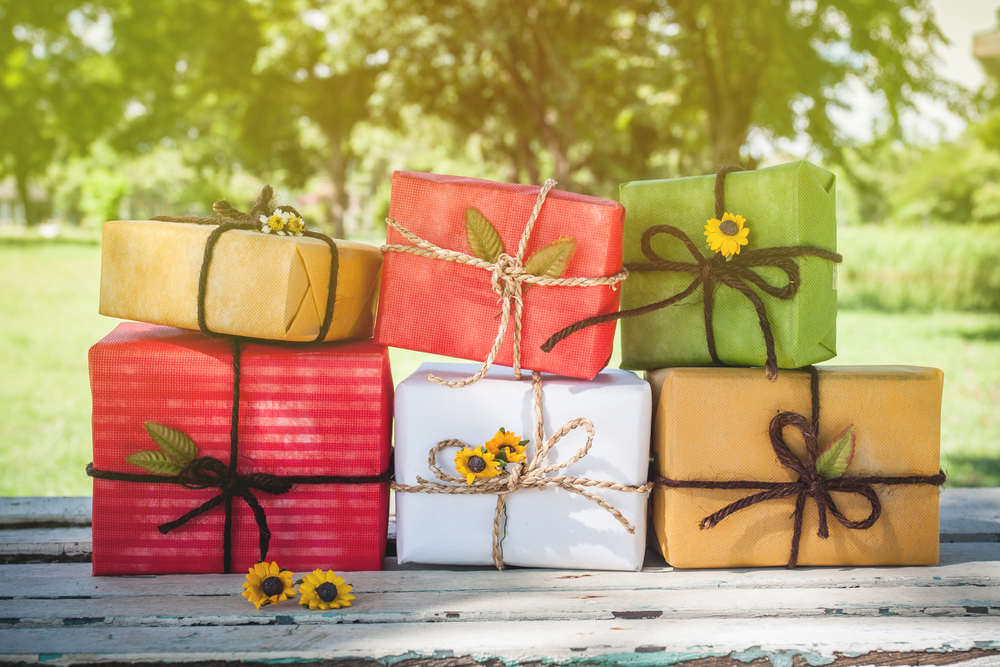 If your child is spending his or her first time at summer camp (or maybe their fifth!), you might want to send some items their way. Summer camp, even though it's typically a few weeks at most, might be your child's first time truly away from home and on their own. Here are some ideas to include in their care package!
Camping Essentials:

Fill a box with all the camping essentials. Include sunscreen, bug spray, a flashlight and a hat. If you want to add something extra, include a compass! Even though the camp probably has a lot of these items on hand, sending some to your child will help them feel more at home during their stay.

S'mores Essentials: There's no true summer camp experience without a bonfire and S'mores night! Make sure your child is prepared by sending him with all the marshmallows, graham crackers, chocolate and other ingredients he might need. Send pretzels and other snacks that he and his friends can use to make some interesting flavor combinations!